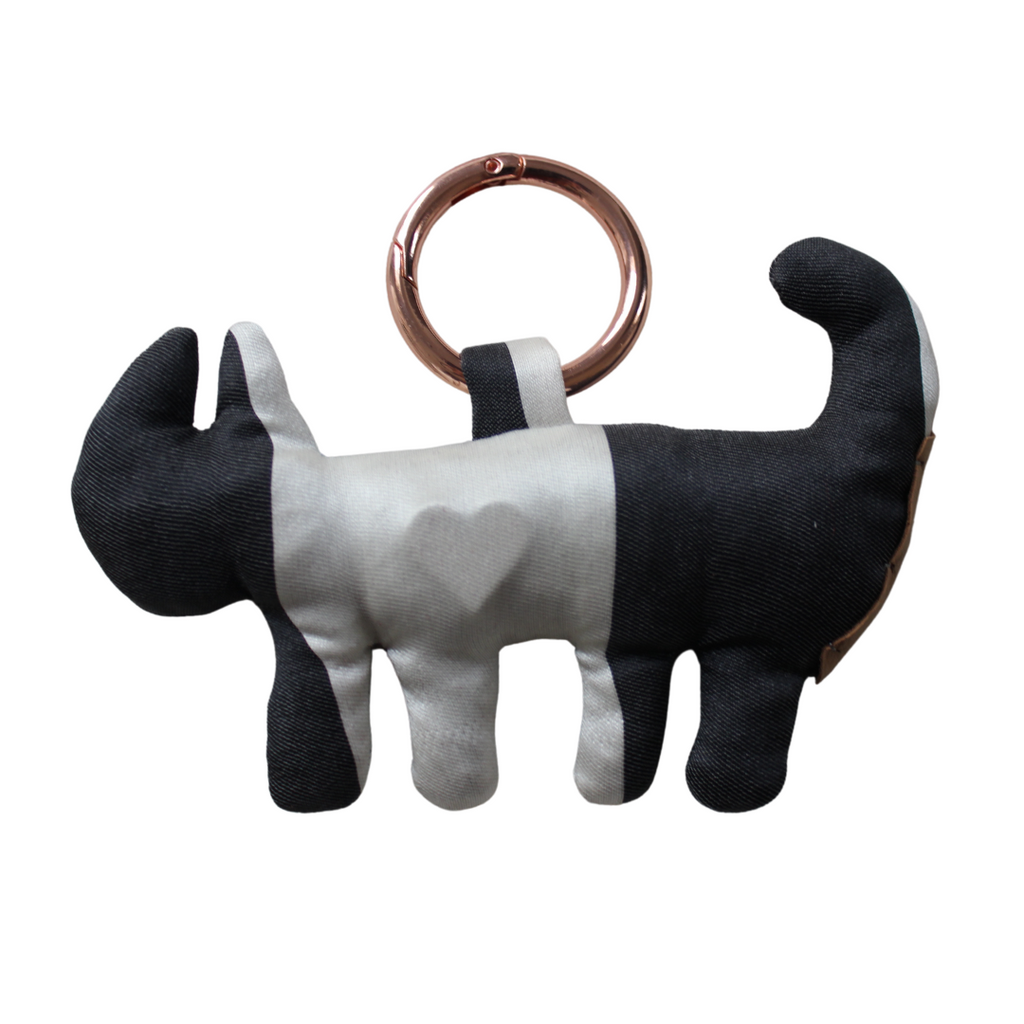 SANDRA WEIL B&W CIRCUS CAT
A caring friend to spread the love. Part of our Giving Back Collection, these beautiful cats are cuddly creature that makes a perfect sophisticated socially conscious gift.
Use the small one as keychain or bag charm. The medium size is perfect as wrist rest pad when using the keyboard or mouse. The big one as decoration or to cuddle....perfect for both babies and adults that need to cuddle. And if you are a big hugger then the pillow is just what you need!
Most of our products are handmade in our studio/workshop in Mexico, by formerly incarcerated women that are part of our Employment and Development Program, receiving professional training at the same time that a fair living wage salary. 
These kitties are made with left over fabrics donated by Sandra Weil, a womenswear brand based in Mexico City that proposes a sophisticated and feminine wardrobe brimming with strong attitude.
The Giving Back Collection is made out of donated designer fabrics. Our collaborators are socially conscious designers committed to the great cause of empowering women, ending child exploitation and reducing landfill waste. This collection is an embodiment of the fashion industry giving back.

Each cat has a heart inserted during production so you can feel it to the touch and remind you that with that purchase you are touching someone's heart too. 
We use the smallest pieces of fabric as stuffing thus achieving zero waste during manufacturing.
Part of the proceeds are donated to organizations fighting child labor.
DETAILS
100% Viscose
Left-over fabric stuffing is compact yet tender to the touch.
Limited edition