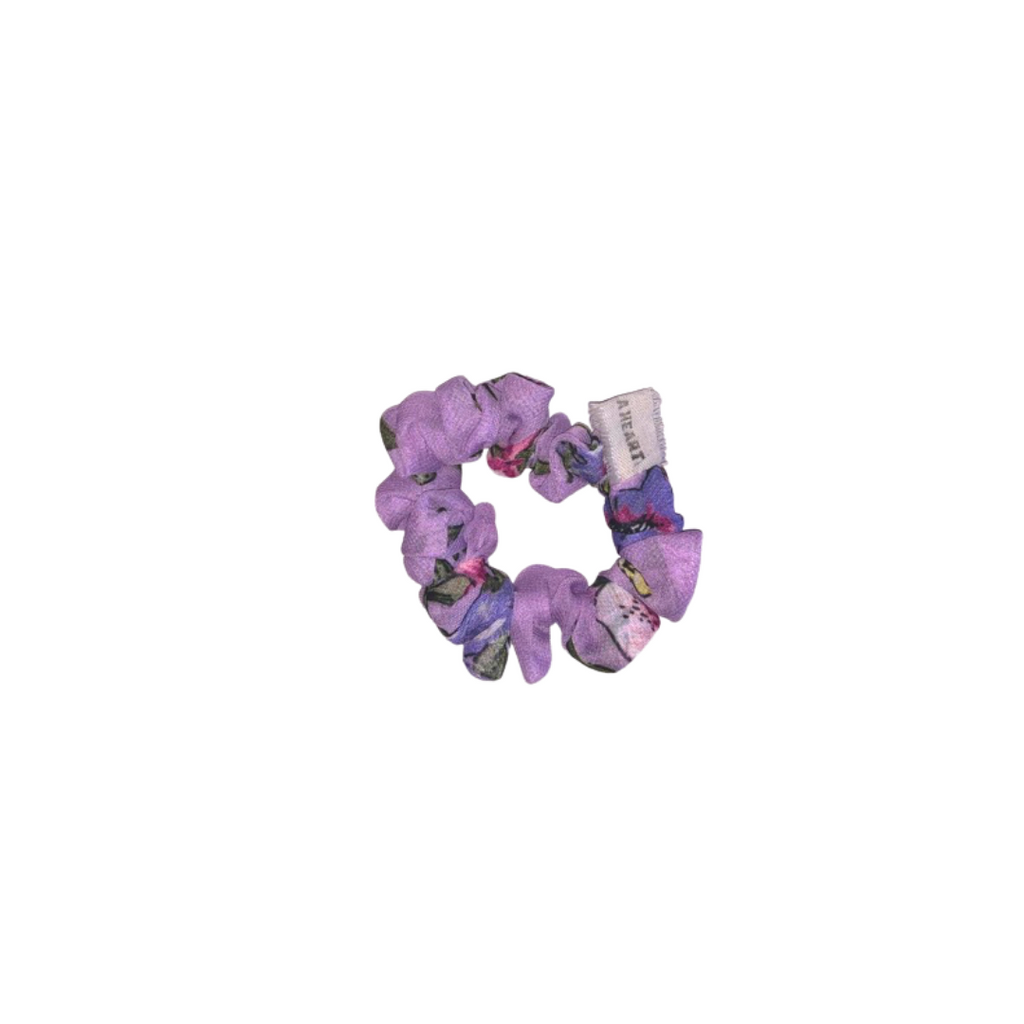 LILAC SCRUNCHIE by Pompi Garcia
Scrunchies, recently renamed as hair clouds, are pretty and a great sustainable option to reduce and reuse textil waste. If that's not enough they won't damage your hair as regular elastic bands do, as fabric provides an extra layer of protection. 
It is also beautiful as a bracelet. Fabric donated by Pompi Garcia, a fashion designer and stylist from Oaxaca (Mexico), where he run his namesake brand with a rigorous ethical and inclusive approach that is an inspiration to many.